Congratulations on surviving 2019, dear readers! I'm glad Star Wars finished last year so we can finally focus on new fictional properties. If only it had been mushed together with Cats as The Rise Of The Jellicles! 2019 was an even bigger bloodbath on television. It marked the ends of Broad City, Game of Thrones, A Series of Unfortunate Events, Deadly Class, The Gifted, Gotham, Crazy Ex-Girlfriend, Legion, Santa Clarita Diet, Jessica Jones, Preacher, Cloak & Dagger, & Happy! Probably some other stuff I didn't watch died too!
Alas, 2019's most tragic televisual casualty was Lodge 49. (Reality recently lost Gahan Wilson, Caroll Spinney, René Auberjonois, Marie Fredriksson, & Syd Mead.) If you thought the farewell of co-creator Jim Gavin would mark the end of me raving about the series (He individually thanked everyone that responded to it like a true gentleman!), you clearly haven't been paying attention to all the new ways I've managed to keep writing about Gotham.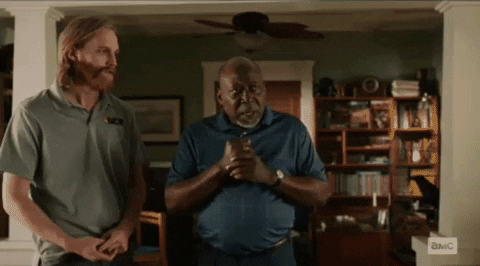 Unlike most prematurely cancelled shows, Lodge 49 had a very satisfying unofficial series finale. ("Circles" & "Le Réve Impossible" are even better!) It hints at how most of its plots may be resolved so there is some catharsis. The big cliffhanger at the end is tantalizing for confirming the show's ambiguous magical realism is real magic. Since the series is so good at rewarding audiences, however, that makes it more infuriating that it wasn't allowed to finish. Nobody wants to be driven mad by the ideal third & fourth seasons we are now forced to only imagine. Even if the second half might've inexplicably dropped the balls, at least we'd have the complete experience. The songs for the final two seasons were already mapped out!
While I am grateful to AMC for letting two seasons of Lodge 49 exist in the first place, it boggles my mind why they wouldn't see it through to the end. Why invest in this series only to abandon it halfway through? It doesn't seem like it could've been so expensive that it was an unbearable drain on the network. (If it was, however, why didn't they do some Dr. Kimbrough accounting to keep it going as a tax loss?) Was there a regime change? Was the advertising department at war with the programming division? So much for its motto of "Story matters here."
American television is funded by advertisers who buy ad space influenced by ratings data collected from Nielsen viewers. As most TV watchers aren't Nielsen families, it's impossible to tell how representative their metrics are. Online streaming data is probably a better indicator than traditional ratings. If you prefer to watch as much live TV as possible like me, however, your prioritized attention doesn't materially affect a show's ratings. Lodge 49 had terrible ratings.
If a TV platform doesn't advertise its shows to those whose viewership does count, advertisers won't buy ad space during it. I enjoyed the season two commercials I found because I was already a fan of the series. They did not make it seem more accessible to new viewers. Despite AMC's protestations, it didn't even sufficiently air these inscrutable ads. A large contingent admits it never even knew Lodge 49 existed until after news broke that it had been cancelled. (Likewise I never heard that The Son season two had aired until well afterwards.) People & their institutions struggling for help was core theme of the series from day one. You'd think AMC could've leaned into those pleas for their marketing. Did they not want to sound desperate?
AMC's social media could barely remember Lodge 49 existed. They couldn't even be bothered to cross-promote with something like "If you liked Pollyanna McIntosh on The Walking Dead, just wait until you see her on Lodge 49!" Wyatt Russell is about to break big as US Agent in The Falcon & The Winter Soldier on Disney+, but AMC couldn't capitalize on this? On the other paw, Lynxes wouldn't let up. In a meta-move, cancelling it gave us all a quest. I must commend them for for their efforts in brainstorming new hahstags & events. They've also hunted down filming locales in Long Beach & Atlanta!
In the first season, AMC Premiere offered purchasers the option to binge it in advance. I can't imagine this being particularly successful. Why pay extra to watch a mysterious show early when you can discover if it's to your liking later for no additional cost? (Television started on a library access model but now has the option where viewers who've "cut the cord" can buy series a la carte. Meanwhile comic books began a la carte but are now expanding into digital library subscriptions.) If people were going to binge this young series, most likely they'd do it via Hulu, a service they already pay for rather than buying it separately On Demand. AMC axed it before Hulu received the second season. The cast & crew's contracts also expired before this, so there was no data on whether streaming ratings improved yet. Season two hits Hulu January 13!
AMC billing Lodge 49 as a show to stick around for if you mislaid your remote rather than destination programming didn't do it any favors. Season one had a good lead-in with Better Call Saul. That took a year off so season two was paired with The Terror: Infamy. Even if The Terror's sophomore effort hadn't slumped, the series don't complement each other. If season two still had its original lead-in, would it have had the minimum ratings to get a third season? Of course that only got this far because it's a prequel to Breaking Bad, another series that needed time to build its audience. As great as Better Call Saul has been, it's such a slow burn that it would've never lasted this long without being an award winner's spinoff. With AMC's flagship non-zombie show on hiatus, why didn't it allocate its promotional boost to Lodge 49? The ideal pairing seems like it'd be the forthcoming Dispatches from Elsewhere, which is obviously a non-starter.
AMC is affiliated with BBC America. You could watch BBCA's Killing Eve on AMC without the random spoilers during commercial breaks. Capitalizing on that series' breakout popularity is a wise move. Though why not simulcast Lodge 49 on BBCA since it was struggling? (Killing Eve is a much easier premise to pitch to viewers.) Why make so many shows if you can't put commensurate effort into highlighting them all?
Making viewers feel responsible for series being cancelled is generally gaslighting. (The comics industry also guilt trips readers over cancelled titles, but at least fans have more of an option to vote directly with their wallets.) It's disingenuous to blame the fans for not generating ratings when we were vociferously adamant that it should be allowed to finish. We were even demanding a renewal before the cancellation was announced. As part of a show-saving campaign, Lynxes had the idea to send alternate TV outlets lemons inspired by the lemon standard. (Artificial lemons were suggested as California has banned the interstate importation of citrus.) Sadly it much of Operation Lemon Aid was returned to senders.
For my participation in the #LongLiveLodge49 event (despite being temporarily locked out in its midst for exceeding the daily limit of tweets), I won a Blaise'd Apothecary Frisbee signed by Blaise St. John himself, David Pasquesi! (I believe this was an early show promo as it's not St. John's Apothecary. It's also a throwing disc rather than a genuine Wham-O Frisbee.) It's a nifty consolation prize, but I really wanted to win Lodge 49 being resurrected. (The Departed rat < Endgame rat < undead pool rat) Thank you very much to Brawn Burgundy & Clare for awarding me nonetheless.
It was rather disheartening that no platform had the good taste to save Lodge 49. After putting so much effort into the campaign, it even feels like I failed it. (This grossly overstates my influence.) Could I have done more? I was trying to negotiate with corporate entities who probably didn't read any of our tweets or emails. I fought harder for Lodge 49 than I've done to get The Dolorous Adventure of Brother Banenose a new publisher. (I could really use help with this!) The ordeal had been yet another distraction from finishing my second novel when I already have a surplus.
I understand that other TV platforms already had their budgets & projects in the pipeline. They can't just pick up AMC's slack at the last minute. Since The Expanse, You, One Day At A Time, Brooklyn Nine-Nine, The Orville, & Lucifer had been saved, I was hoping for another miracle for Lodge 49. It felt like FX would've been the ideal home for it. As it only needed two more seasons, it would've fit the Netflix model perfectly. So the bulk of my ire is reserved for AMC for axing this work of genius in the first place. It is not The True Lodge!
Being a critical darling didn't translate into being a ratings darling. The fact that it's cropped up on so many best of 2019 lists, however, has inspired new viewers to binge it on Hulu. The general consensus is that they like it & wish they would've found it sooner. So it seems that there are only two groups of people in the world: Lodge 49 fans & those who've not seen it yet. Imagine if AMC had put more effort into marketing & not been so hasty to cancel!
When am I going to stop calling out AMC for its ill treatment of this masterpiece? When the magnum opus is completed! (Pity its poor social media manager.) If you can't imagine Paddington Bear saying it, don't tweet it. Paddington would definitely tear into AMC for betraying Lodge 49. If AMC isn't crying itself to sleep each night over its travesty, I've not been doing my duty. If stupidity was a superpower, AMC would be goddamn Superman! Mistakes are portals to discovery, & AMC has discovered great anger. It made the zugzwang; now it has to embrace it!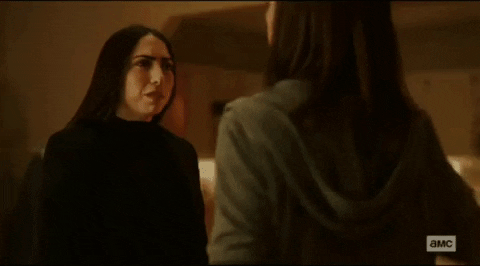 The soundtrack has been released, although it's missing "Le Réve Impossible." I'd prefer it available in a physical medium such a vinyl record, although I have easier access to my CD & cassette players. Official merchandise exists, but it's a bit underwhelming. There's some fanmade products, but they're tricky to search for. Jeff Ritzman's posters are so gorgeous he would've been put on payroll for season three in a more just world.
If the series is over, I'd like to physically own it. Digital copies still feel as spurious as Bitcoin to me. I have many expensive hobbies such as eating, but this is something for which I'd save up. AMC is not releasing the series on DVD or Blu-Ray, aside from promotional screeners. Why don't they want our money? I would also accept VHS as I don't have a LaserDisc player yet. Bonus points if the home release has "the incomplete series!" prominently featured on its packaging.
There are plenty of show I like but still feel have room for improvement or took a while to really kick off. Lodge 49 was practically perfect from the start. Then AMC killed it through its own stupidity. That's why this premature cancellation stings more than most I've endured in my life as a couch potato. Can we at least get the unabridged Europa Nights series as read by L. Marvin Metz? (The official GIF of Tom Stone's creator explaining genius doesn't make mistakes appears to have been shamefully expunged from The Interwuzzle.) Seeing as how AMC won't be any help, how can we help Lodge 49 get some much deserved Emmy nominations?
~
2019 was my second best for article views. The amount of site visitors, however, was less than exemplary. So thank you to the minimum of loyal readers that read more than their fair share of articles! The most read article was our Mysterio: Far From Home collaboreview. The least read was my Doom Patrol season one critique, so give that a look-see instead. My vision is to provide you with another fifty-two weekly installments for 2020! As that is not my prescription, the outlook of me fulfilling this is hazy.